Holistic health is all the rage.
Alternative health practices and treatments incorporate your whole being — body, mind, spirit, and emotions — in the pursuit of optimal health and wellness. Meditation, energy healing, and calligraphy tracing are growing in popularity in Toronto.
For this reason, the Master Sha Tao Center has become a centerpiece for holistic health in the city, offering alternative wellness classes, workshops, retreats, and training programs, with options for group support and focused personal attention.
The Tao Center was founded by leading global alternative healer and New York Times best-selling author, Dr. and Master Zhi Gang Sha. In this article, dr. and Master Zhi Gang Sha advises on pursuing soulfulness and mental wellness as a means to achieve happiness.
Negative Effects of the Pandemic and Master Sha's Insights
In the first year of the pandemic alone, the World Health Organization (WHO) estimated that anxiety and depression rose by 25 per cent globally. In a world that was already facing a steady rise in psychological issues, the pandemic acted as a "foot on the accelerator." With little global awareness of mental health, and an even lower percentage of the population taking it seriously, the world has been suffering a great ongoing loss.
The increase in mental health issues cannot be attributed to the COVID-19 virus alone, but more so to its after-effects. Although millions of people have suffered great emotional trauma after losing loved ones to the pandemic, what has caused more severe mental health issues is the constant isolation, physical distancing, lack of activity and routine, loneliness, fear, and grief.
People whose lives were once filled with schedules, work, school, meetings, hangouts, social activities, etc., were confined within the walls of their homes with zero human contact. This has taken a toll on the population and, now that many of the restrictions and lockdowns are somewhat lenient, many people are unable to get out of their depressive and anxious states.
This is exactly what Dr. and Master Sha hopes to eliminate by teaching the art of connecting with and applying the power that lies within each of us to transform the negativity that has been surrounding us throughout these tedious and harrowing past few years.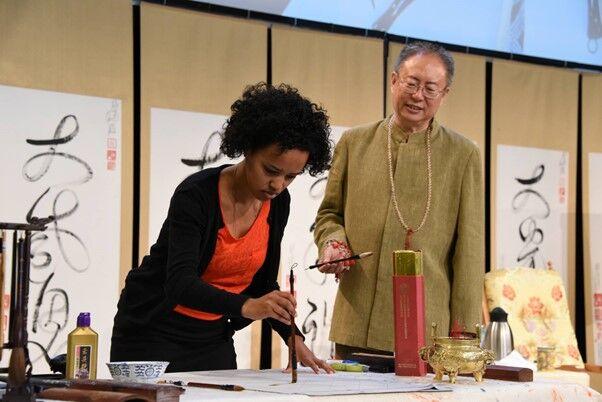 Master Sha and His Keys to Transforming Life
In times of despair and loneliness, Master Sha has endeavoured to bring peace and positivity to humanity via his Tao Calligraphy Healing Field™. His message is simple, yet in its simplicity lies great power that can help anyone, regardless of who they are or where they come from. Master Sha teaches no religion or belief system. His words are not doctrine but clearly affirm that one already has the power required to change one's circumstances. Master Sha teaches:
I have the power to heal myself.
You have the power to heal yourself.
Together we have the power to heal the world.
And to accomplish this herculean task, Master Zhi Gang Sha has revealed the Ten Greatest Qualities, or the Ten Da™, that can help anyone reconnect to themselves and find solace and hope.
The Ten Da™ — The Ten Greatest Tao Qualities: Keys to Transform Life
In his journey to help relieve the suffering of humanity, Master Sha has discovered the 10 greatest keys that can help anyone change their lives for the better. Master Sha shares the Ten Da, his keys to greater happiness and well-being. "Da" means greatest in Mandarin. The Ten Da qualities are the ten greatest qualities of Tao, the Source. Master Sha empowers people by teaching them the significance and deeper wisdom of the Ten Da and helps them adopt and implement the Ten Da qualities in their everyday lives.
The Ten Da or Ten Greatest Qualities are:
1. Greatest Love
2. Greatest Forgiveness
3. Greatest Compassion
4. Greatest Light
5. Greatest Humility
6. Greatest Harmony
7. Greatest Flourishing
8. Greatest Gratitude
9. Greatest Service
10. Greatest Enlightenment
Master Sha's wisdom is simple: you become what you chant† when you chant greatest love or greatest humility, you will become greatest love or greatest humility. And by writing, tracing, and just being in the meditative high-frequency Tao Calligraphy Healing Field™ created by Master Sha's Tao Calligraphies, negativity that blocks one from experiencing and embodying the Ten Da qualities could be transformed. This negativity could also create all kinds of blockages to vibrant health and well-being.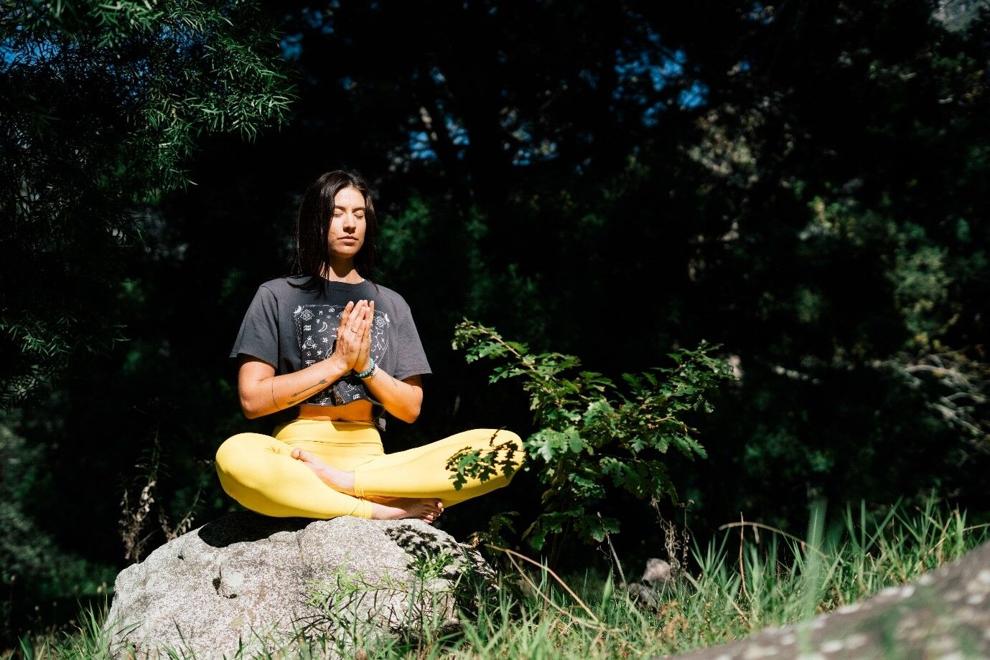 What Are Soul Wellness Practices?
dr. and Master Sha, the founder of the Tao Center in Toronto and eleven other centers around the world, has devoted decades of study, practice, and mastery of many ancient healing arts. He shares practices through which one can achieve wellness in every aspect of life, including health, relationships, finances, business, intelligence, and more. The mistake a great many people make is simply trying to change the way they think, trying to get a semblance of control over their minds in order to change their lives.
What if you are trying to navigate and control the wrong aspect of yourself? What if the mind is not in charge? And what is in charge of the mind? It is undoubtedly the soul.
dr. and Master Sha has amalgamated wisdom from both east and west, ancient and new, including traditional Chinese medicine, and has expertly fused them together to create practices that can help anyone reach deep into their soul and tap into the power that can help transform their lives .
With ancient wisdom and an array of Soul Wellness practices, Dr. and Master Sha endeavours to bring love, peace, and harmony to humanity by teaching people the ways of the Tao, the ultimate Source; empowering people with the essence that lies in their soul; and applying his keys to transformation, commonly referred to as soul healing.
Soulfulness® and Its Effects on Mental, Physical, and Financial Wellness
dr. and Master Zhi Gang Sha created Soulfulness® (Soul Wellness Practices) with the intention of helping humanity, no matter one's background, religion, beliefs, nationality, or race. His teachings are to uplift humanity, to help them change their lives for the better. The effects of Soulfulness are multifaceted and can help one overcome their life challenges.
The Soul Wellness Practices can help transform three main aspects of anyone's life. They target:
• Mental Wellness by helping you reconnect with yourself on a level that helps you clear and remove negative energy that is responsible for creating your thoughts, emotions, and future.
• Physical Wellness by helping you bring your focus back to your heart in order for you to clear negative or harmful emotions that are impacting your body, mind, and well-being.
† Financial Wellness by aiding you to go beyond your mind so you are able to manifest financial freedom in your life.
These wellness practices created by Dr. and Master Sha are all designed to bring health, happiness, peace, and prosperity to humanity.
dr. and Master Zhi Gang Sha and His Collaboration with the Renowned Author, Adam Markel
Along with his full-time commitment serving humanity through many facets of Tao soul healing, Dr. and Master Sha has collaborated with Adam Markel, a celebrated author who has excelled in the self-help field. Markel's book, "Pivot: The Art and Science of Reinventing Your Career and Life," reached No. 1 on the Wall Street Journal† USA Today† Los Angeles Timesand Publisher's Weekly bestseller lists, and Zhi Gang Sha's works are said to have helped millions with their career issues.
dr. and Master Sha and Adam Markel co-authored "Soul Over Matter: Ancient and Modern Wisdom and Practical Techniques to Create Unlimited Abundance," which reached No. 1 on the Wall Street Journal bestseller list. dr. and Master Sha's weekly Facebook live sessions, where he teaches ancient wisdom and soul healing techniques, are joined by thousands of avid followers. Adam Markel recently joined Dr. and Master Sha on this show to talk about their book and how — through resilience, forgiveness, and a positive mindset — a person can reinvent their entire life.
dr. and Master Sha on the Power of the Soul
Throughout his lifelong learning and mastery of many ancient arts, including qi gong, tai chi, kung fu, feng shui, and more, and his career in both western medicine and traditional Chinese medicine, Dr. and Master Sha has absorbed much ancient sacred wisdom, including that the mind itself is not in charge of the body or one's life. We may think that the mind is what garners thoughts and emotions and is responsible for making people act, and there are numerous mindfulness practices out there about taming the mind to improve life.
to this, dr. and Master Sha asks a simple question: what's in charge of the mind? This is the core of Soulfulness, or soul over matter™ practiced by Zhi Gang Sha. Soul healing is key.
The soul is the boss. And his answer could change people's lives. It is the power of the soul that is responsible for everything that goes on in your mind. If the soul is filled with negative information, it will cause negativity in the mind and therefore in your life. Conversely, if your soul is filled with clean, pure, and positive information, it will bring well-being and positivity to your life. Heal and transform the soul first; then healing and transformation of every aspect of life will follow†
To that end, dr. and Master Sha has created the healing art of Tao Calligraphy and teaches the Ten Da to help people discover the ultimate power that lies in their soul, to apply that power to clear their soul of negativity and, in doing so, remove blockages from their minds and bring health, happiness, and prosperity to their lives.
dr. and Master Sha and His Message of Love, Peace, and Harmony
dr. and Master Sha has spent his entire life gathering sacred wisdom from both the present and the past. Through his decades of study and experience, he has created the extraordinary healing art of Tao Calligraphy and teaches the Ten Da, the Ten Greatest Tao Qualities. His driving force is to help people attain health, happiness, and positive changes in their lives. From his vast wisdom and experience, Dr. and Master Sha teaches a complete soul healing system. His teaching and Tao Calligraphy Transformative Art have helped him achieve success all over the world. He wishes only to empower people to transform their lives by applying Soulfulness wisdom and practices. Through Zhi Gang Sha Tao Calligraphy and Tao Song, you can find peace and solace within by removing negativity. And by applying the Ten Da and soul healing practices, you can increase the power of your soul and manifest all the greatest qualities that can help you change your life for the better.
dr. and Master Sha founded the Tao Academy™ to share Tao wisdom and practices through classes, workshops, retreats, and training programs. He has trained thousands of teachers and practitioners worldwide. A renowned humanitarian, he founded the non-profit Love Peace Harmony Foundation, which initiates and partners with other aligned organizations and non-profits to offer assistance and support on numerous local and global humanitarian efforts. Zhi Gang Sha has received widespread recognition for his service to humanity, including the Martin Luther King, Jr. Commemorative Commission Award for promoting world peace.
Zhi Gang Sha, and his message of love, peace, and harmony is:
I love my heart and soul
I love all humanity
Join hearts and souls together
Love, peace, and harmony
Love, peace, and harmony
Disclaimer: This content was funded and approved by the advertiser†