Construction is complete at both Broadhurst and Whitaker in the Cedar Cottage neighbourhood and Block 1910 in Mount Pleasant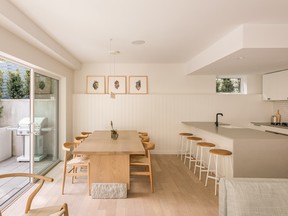 Reviews and recommendations are unbiased and products are independently selected. Postmedia may earn an affiliate commission from purchases made through links on this page.
Article content
Heritage homes often attract higher resale values, making purchasing a heritage home not only a fantastic opportunity to call it a home but also an attractive long-term investment, says Hudson Projects' Jeremy Waldman.
Article content
Hudson Projects has recently completed work at two sites featuring original heritage homes. Working with MA+HG Architecture, the Vancouver-based real estate developer restored and redeveloped the circa 1910 Broadhurst & Whitaker block on Commercial Street in east Vancouver's Cedar Cottage neighbourhood, transforming the original building comprising four retail units and four residential units into an 18-residence development.
Article content
The second heritage-inspired development, also in east Vancouver, is a site in Mount Pleasant anchored by McConaghy House. Working with architects Birmingham & Wood and Architrix Studio, Hudson Projects created Block 1910, a nine-home collection on Prince Edward Street.
Article content
"We find our buyers that choose to own a heritage home are like-minded with us and value the history of the neighbourhood and rich story their new home tells, which is different from a more 'cookie cutter' townhouse project. (They) appreciate the unique aspects and attention to detail in a restored heritage home," says Waldman.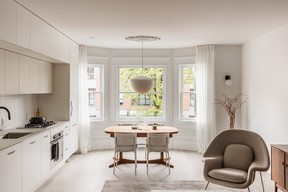 "The neighbourhoods of Cedar Cottage and Mount Pleasant both have such a rich history that contributed to the development of Vancouver at the turn of the century. Broadhurst & Whitaker and Block 1910 are a part of that history, both originally being constructed in 1910," he says. "We are stewards of these buildings through the restoration process, and we are extremely proud to know we've brought life back to each of these buildings for 100-plus years to come."
Article content
Waldman says Hudson Projects respects the original design of each building while bringing the building up to meet or exceed the current building code and energy-performance requirements.
Broadhurst & Whitaker was originally constructed using old-growth wood framing. That structure has been updated and is supported by a substantial steel frame intertwined with the existing old-growth lumber.
"This was a challenging process; however, the result is a building that is far more structurally sound and durable than any comparable wood-frame development," he says.
Marianne Amodio of MA+HG Architects says the team knew retaining the original heritage building was a "no-brainer."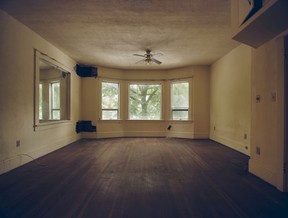 "As architects, we respect historic preservation, but we also want to make sure that at the end of the day, it just feels like whatever intervention we do has always been there. So it's a very natural integration of the old with the new," she says.
Article content
The result is the restoration of the heritage structure, the addition of a storey above that structure, an infill building and the walkways and courtyard behind the original building. The original four retail units at ground level were reconfigured to create a residential entry corridor that connects to the courtyard in the back and to all the other units, both in the heritage and the infill building.
Amodio reflects on how our lives are significantly different than they were 100 years ago.
"They're busier, and there's a lot of advancements from a technical and environmental point of view. We were able to upgrade the heritage building to include all that. It's fully sprinklered, seismically restrained, upgraded in terms of its energy performance and its mechanical and electrical systems are all fully upgraded, but it still has the spirit of its time," she says.
Article content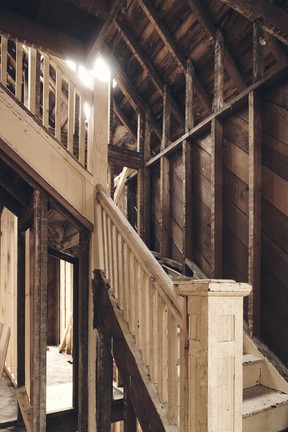 Amodia says because the Cedar Cottage neighbourhood is dense, an important factor of the interior design was to create a sense of spaciousness and openness.
"I think we made use of every square inch of space there," she says, noting the prioritized storage.
"Particularly in the kitchen, living and dining floors, we wanted to hide all the functional aspects behind millwork. We designed everything to be panel ready and then painted out in the colour of the wall. This allows all those functional elements to recede, so you're just left with this sense of open and spaciousness."
Over at the Block 1910 project in Mount Pleasant, interior designer Zara Sangha was also influenced by the heritage of the traditionally working-class neighbourhood.
Article content
"There are young families, so it's got this vibe that's very different from other parts of the city. And we wanted to honour that with simple design details that were sustainable and cost-effective, but that added to the charm of the fabric of that area of the city," she says.
Sangha chose a palette that reflected inspiration from typical West Coast modern vernacular.
"Typically, you'll see concrete, glass and wood — we extrapolated those components. And so you'll see concrete countertops and beautiful white oak timber flooring and lots of floor-to-ceiling windows that really frame beautiful views of Mount Pleasant," she says.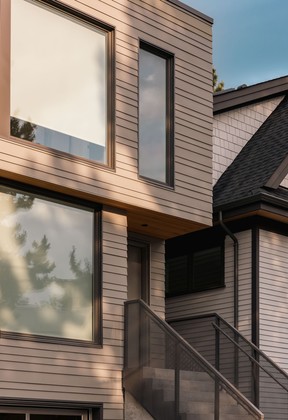 Noting the large creative community in Mount Pleasant, Sangha says it was important to create a visually interesting design that could serve as a blank canvas enabling the young families moving into the development to furnish, accessorize and show their own taste in art and design.
Article content
"We wanted to create a warm, pure palette for the families that would call (Block 1910) home," she says.
"We focused on finishes that had an organic quality and felt easy to live with, which speaks to our West Coast lifestyle where nature is very important," explains Sangha.
Examples of that design scheme include narrow white oak engineered hardwood planks on the floor, which have a lot of subtle character.
"Texturally, they're a dense material, but they're very easy to live with. There's not a lot of maintenance involved in caring for them. The counters are honed quartz that's easy to clean, very low maintenance, heat-resistant and stain resistant — you can spill that glass of red wine and not worry about it," she says.
Article content
The design also maximized natural light wherever possible.
"We have a very beautiful, unique quality of light here on the West Coast. It's got a blue tone to it, so we spent time selecting finishes that would complement that (tone). Daylight was very important to the project — wherever we could, we optimized it, so all the stairwells are designed to have light filter through from the top down and really wash the space with that beautiful soft blue West Coast light."
Sangha's favourite aspect of the design is the ambience it creates in the 1910 homes.
"There's just a very gentle simplicity and harmony between all the layers of materials that we chose that feels warm and inviting and comfortable and soft. And there's a subtlety that you really have to appreciate — you appreciate it once you're in the space," she says.
Article content
Construction is complete at both sites, and the Broadhurst & Whitaker project in Cedar Cottage, and Block 1910 in Mount Pleasant, are now waiting for buyers to continue the stories that began in the early 1900s.
Broadhurst & Whitaker
Project address: 3493 Commercial Street, Vancouver
Developer: Hudson Projects
Architect: MA+HG Architecture
Interior designer: MA+HG Architecture
Project size: 18 residences
Number of bedrooms: One- and two-bedrooms
Price: One-bedroom homes from $649,900; two-bedroom homes from $924,900
Sales centre: Show homes on site
Centre hours: By appointment
Phone: N/A
Website: broadhurstwhitaker.com
Block 1910
Project address: 2112 Prince Edward Street
Developer: Hudson Projects
Architect: Birmingham & Wood and Architrix Studio Inc
Interior designer: Zara Sangha Interior Design
Project size: Nine units – a boutique collection featuring townhomes and a private single family residence
Number of bedrooms: Two bedrooms and two bedrooms
Price: Starting from $1,019,900
Sales centre: Show homes on site
Centre hours: By appointment
Phone: N/A
Website: block1910.com/
Sangre de Fruta founder Allison Weldon finds refuge on Bowen Island

A Light Touch: A dated Savary Island vacation property becomes a dreamy-bright family retreat