'Now is the time to redouble our efforts to make it as easy as possible for Albertans to pursue recovery from addiction'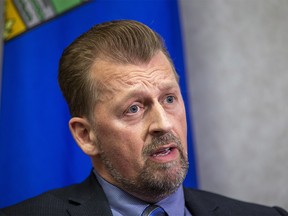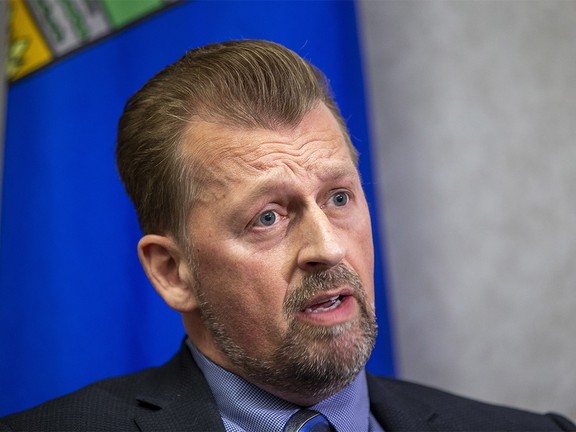 Article content
The number of opioid-related deaths in Alberta continued to fall last July, as work to establish a supervised safe consumption site moves ahead, provincial officials said Thursday.
Article content
Alberta Health said 92 Albertans died from opioid overdoses in July, down 47 per cent from the peak number of fatalities — 174 — recorded in November of last year.
Article content
That number has continued to drop almost every month since February, when 168 people in the province died from opioid overdoses, the vast majority of those involving fentanyl.
In Calgary, the fatal toll fell from a high of 62 reached last February to 29 in July.
Opioid-related EMS calls also fell by 39 per cent last July from the same month in 2021.
While fatalities remain a concern, that downward trend is a cause for optimism and a sign the province's strategy in attacking the epidemic is working and needs to be pressed forward, said Mike Ellis, associate minister of mental health and addictions.
Article content
"Now is the time to redouble our efforts to make it as easy as possible for Albertans to pursue recovery from addiction," he said in a statement.
"We will continue working tirelessly to address the addiction crisis, reduce deaths even further, and make treatment and recovery as accessible as possible."
A physician who works with vulnerable populations in Calgary noted the fatality numbers are almost down to pre-pandemic levels and reflect the receding COVID-19 reality.
During the pandemic with its more restricted borders, it was harder to smuggle in, leading traffickers to sell dangerously adulterated drugs, said Dr. Monty Ghosh.
"The toxic drug supply now is probably not as bad as it was before," he said.
Drug users are now less dangerously isolated and improved access to agonist, or drug replacement treatment has also helped, as have other government programs, said Ghosh.
Article content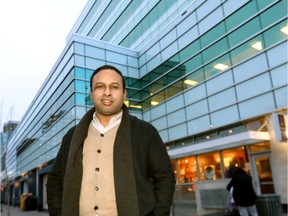 But on the same day, Ellis also expressed dismay that another Calgary homeless shelter — this time the Alpha House Society — appeared to be delaying establishing an alternative supervised consumption site there.
"Today I became aware Alpha House has decided to put their plans to open an overdose prevention site at their Calgary shelter on hold … this decision was made without the input of Alberta's government," Ellis tweeted Thursday.
That tweet was deleted later in the day after it was determined there'd been a miscommunication, said a spokesman for Ellis's office.
The proposal is still moving ahead, Ellis's office said.
Earlier this month, a proposal to relocate the Safeworks site at the Sheldon M. Chumir Health Center to the Calgary Drop-In Center in the East Village was canceled following a lack of support from residents who said they'd welcome some programs but wanted overdose prevention spread around the city.
Article content
A spokeswoman for the Alpha House Society didn't return calls for comment Thursday but on Sept. 9, a society representative said they'd be consulting with the community about the proposal.
"We look forward to ongoing discussions about this topic as we consider the real and pressing need for these services amidst the drug crisis in our province and how, as a city, we can create safe and inclusive communities for everyone," Shaundra Bruvall said in an email.
That effort follows an announcement last year that the facility at the Sheldon M. Chumir Health Center in the city's Beltline would close. It remains open for now.
In making that decision, the province was responding to complaints of social disorder related to the Safeworks site at the Sheldon Chumir.
Article content
Last year, the province said Safeworks would be replaced by two smaller sites at more appropriate locations.
Alberta reports 92 opioid poisoning deaths in July, continuing downward trend

Drop-In Center plans to operate overdose prevention site cancelled

East Village residents call for more consultation about expansion of services at Drop-In Centre

Safeworks safe consumption site will remain open as province begins talks of wraparound services with Drop-In Centre

Province requests Drop-In Center expand services to explore 'pathways out of addiction'
In the meantime, the provincial government said the receding number of opioid deaths in the province was a result of its multi-pronged approach to combatting the opioid crisis.
Article content
Its establishment of 8,000 treatment and detox beds, a digital overdose response system and the introduction of the treatment drug Sublocade have helped turn the tide, they said.
"The Alberta model is community-based and focused on increasing access to a coordinated network of services, including prevention, early intervention, harm reduction, treatment and recovery supports," Ellis's ministry said in a statement.
But critics of the government's approach have said they should be more open to providing a safer supply of drugs — as is the case in BC — and have dragged their feet on harm reduction embodied in supervised consumption sites.
Ghosh said a recent study in Ontario showing the merits of safe supply in lowering hospital and emergency room admissions shows the policy could hold promise.
Article content
"There could be benefits from a safe supply but it's still not risk-free — there's the possibility it could get sold, redistributed and inappropriately used," he said.
And Ghosh, who's worked on the opioid crisis at the Drop-In Center, said it's important there be safe consumption sites both there and at the Alpha House and that the neighboring community buys into it.
"We'd see less overdoses on the street, that's already happening … (area residents) have to understand things will improve overall," he said.
— With files from Dylan Short
BKaufmann@postmedia.com
Twitter: @BillKaufmannjrn