Photos of a transgender teacher at Oakville Trafalgar High School have gone viral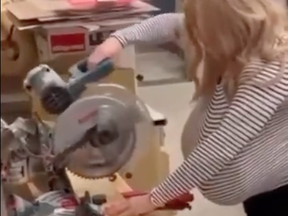 Article content
The Ontario College of Teachers has been asked to review its standards for professionalism in light of an Oakville teacher's controversial appearance in classrooms, Education Minister Stephen Lecce says.
"In this province, in our schools, we celebrate our differences and we also believe that there must be the highest standards of professionalism when in front of our kids," Lecce said Friday.
Article content
"And on that basis, I've asked the Ontario College of Teachers to review and to consider strengthening those provisions with respect to professional conduct, which we think would be in the interest of all kids in Ontario."
Article content
Photos of a transgender teacher at Oakville Trafalgar High School wearing revealing clothing over what appears to be extremely large prosthetic breasts have gone viral and drawn attention from international media outlets.
Oakville's Trafalgar High School target of 'anonymous' bomb threat

EDITORIAL: Reining in 'woke' school boards
The Halton District School Board has told the media that this is a personnel issue.
After the controversy broke, Margo Shuttleworth, chair of the school board, told the Sun's Joe Warmington that they were standing behind the teacher in the name of protecting "gender rights," and that they were "creating a safety plan" for both the teacher and school in anticipation of protests.
aartuso@postmedia.com