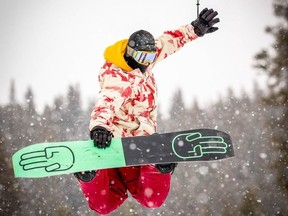 Reviews and recommendations are unbiased and products are independently selected. Postmedia may earn an affiliate commission from purchases made through links on this page.
Article content
There's a lot to celebrate for ski and snowboard areas across Western Canada right now. 
Article content
The pandemic was tough on resorts in Alberta and B.C. but with restrictions lifted, they can get back to what they do best this winter: Bringing people together for outdoor activity in the mountains. 
Article content
"We're fully prepared to open everything up … and have that awesome experience with everybody where they can get out and have that experience in nature with the beautiful views," said Leigha Stankewich, marketing and communications manager at Lake Louise Ski Resort.
While ski resorts worked diligently to get people on their mountains safely the past two seasons, this year is different. Calendars are packed with events. There's everything from World Cup races at Lake Louise and Winsport that will bring the world's best skiers and boarders to smaller events like rail jams for kids wanting to show off their skills. The après ski vibe is back, too, with restaurants and bars re-opening their doors.
Article content
"It feels like things are returning to normal here," said Cole Fawcett, sales and marketing manager at Castle Mountain. "I guess it's like a return to the good old days." 
Just as important, though, are the conditions. And Mother Nature has worked wonders so far this fall. 
Several resorts announced early openings as major winter storm systems blanketed their slopes with heavy helpings of powder. Cold temperatures have meant the snow has stuck around on the mountains, too, and allowed the resorts to go big with their snowmaking equipment. 
A solid base is critical and this year, Western Canada's resorts are ahead of the game. 
"It's amazing to see the scope and size of these storms this early," said Matt Mosteller, senior vice-president of marketing and resort experience at Resorts of the Canadian Rockies. "This is really early. It's not unusual in seasons past to have early snow, but to have the duration and size of these systems is amazing." 
Article content
So it's all-systems-go. A return to normal, with winter wonderlands in the mountains playing host to events big and small, as well as skiers and snowboarders around the world. 
Yeah, that feels like it's worth celebrating. 
Here's what's going on at ski and snowboard areas around Western Canada this winter. *Prices for lift tickets are based on current information and are subject to change. Please check online before heading out for your ski day.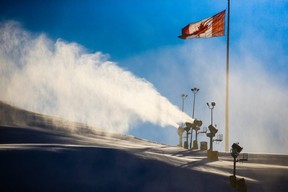 ALBERTA
CANADA OLYMPIC PARK
Adult lift ticket: $69
Opening date: Nov. 25
Back at it: After a couple of years where Winsport reduced its weekday hours, they're back up and running full time at Canada Olympic Park this season. That means the hill will be open from 4 p.m. to 9 p.m. on Mondays, 11 a.m. to 9 p.m. Tuesdays to Fridays and then 9 a.m. to 5 p.m. on weekends. That's perfect for school groups or anyone looking to take a few hours off work and get some turns in.
Article content
Check it out: Winsport is famous for helping skiers and snowboarders take their first strides and helping them fall in love with the sport. It's also famous for bringing in world-class athletes. This year, Canada Olympic Park will be playing host to a Freestyle Ski Halfpipe World Cup on Jan. 20-21, and then a Slopestyle Snowboarding World Cup from Feb. 6-12.
Online: www.winsport.ca
 Twitter: @winsportcanada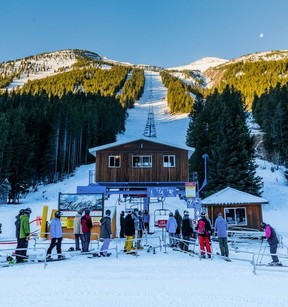 CASTLE MOUNTAIN
Adult lift ticket: $119.94
Opening date: Dec. 2
Full steam ahead: Last season, Castle Mountain limited the number of lift tickets it sold on any given day, right up until the end of the season. This year, though, those restrictions are gone and guests won't have any problem showing up in the morning and grabbing a lift ticket. For anyone looking to make multiple visits throughout the season, a WOW Card is a must-buy. The card is $99.95 and gets you 50 per cent off lift tickets every time you visit Castle – with no exceptions. It's only available until Dec. 24, though.
Article content
Catch some powder: The Powder Stagecoach will be back up and running at the end of December, and this year it will be continuing with taking only one group a day – 12 guests – up the mountain. One of the only resort-based cat skiing operations on the continent, the Powder Stagecoach provides a full-day experience and gives skiers and riders access to some of the deepest powder stashes in the region.
Online: www.skicastle.ca
Twitter: @SkiCastle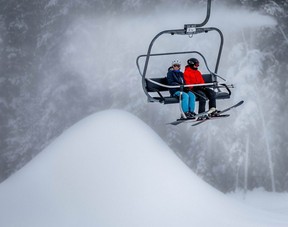 NAKISKA
Adult lift ticket: $134 (weekend), $109 (mid-week)
Opening date: Nov. 25
More snow: Nakiska already had one of the best snowmaking systems in the country, but they made major enhancements ahead of this season. That will allow them to not only create more snow but also do it on both the upper and lower mountain at the same time. It's a massive upgrade. What does it mean for skiers and snowboarders? It means they can open more terrain, faster, and ensure great conditions all season long.
Article content
Bigger and better: We all start somewhere, and for a lot of us, Nakiska's learning area is that place. The Kananaskis resort has made some big enhancements to its learning area this season, including an expansion of the magic carpet area.
Online: www.skinakiska.com
Twitter: @skinakiska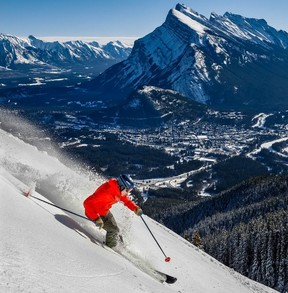 NORQUAY
Adult lift ticket: $115
Opening date: Nov. 10
Keep an eye on it: Norquay's Cool2Carpool days are rightfully a huge hit with skiers and snowboarders. The premise is pretty simple: A group of people arrive in a vehicle and they all get on the mountain for the cost of one lift ticket. If there are five people, they split the cost five ways. If you're in a minivan and riding with seven people, you split it seven ways. This year's Cool2Carpool days are set for Jan. 11 and Feb. 8.
Article content
Big savings: The premise behind the Big Drop Card is pretty simple. You buy the card for $89, and then you get 54 per cent off your lift ticket for every visit to Banff Norquay. There are no blackout dates, either. If you're looking for caveats, there are none. It's just a good deal.
Online: www.banffnorquay.com
Twitter: @MtNorquay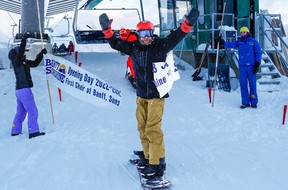 SUNSHINE VILLAGE
Adult lift ticket: $156
Opening date: Nov. 3
What's new: Sunshine has been on the receiving end of insane early-season conditions. That led to an early opening. The Banff resort has expanded its slate of grooming cats, which makes handling all that snow a little easier, and has also added a new smoothie bar, The Flamingo, to the day lodge as well as bringing in Monogram Coffee for anyone needing a caffeine kick between turns.
Article content
The card: Sunshine Village is close enough to Calgary that most skiers and snowboarders can comfortably plan on being at the Banff ski and snow area multiple times in a season – especially given that it's already been on the receiving end of a lot of snow and is always the last resort to close in the spring. With that in mind, the Sunshine Super Card gets you your first, fourth and seventh visits free, plus up to $50 off on all other visits. The card's not new, but it remains a great deal.
Online: www.skibanff.com
Twitter: @SunshineVillage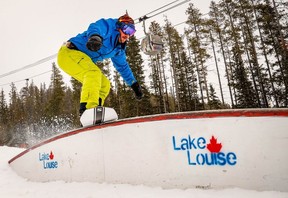 LAKE LOUISE
Adult lift ticket: $129 midweek, $139 weekends
Opening date:  Nov. 4
What's new: Lake Louise has opened some major new terrain over the past couple of years and continued making improvements over the summer to the Juniper area, as well as glading in the West Bowl. They've also got a new and improved online store, which will streamline the process of purchasing tickets and passes for everyone.
Article content
Events, events, events: There are too many events to list here, but the Big Mountain Challenge brings elite freeriders to the mountain on March 10, with the Jr. Big Mountain Challenge going March 2-5.
They're back: For the first time since the start of the pandemic, two popular restaurants are back open at Lake Louise. Both Sawyer's Nook and Kuma Yama, the sushi restaurant, are fully operational again.
Online: www.skilouise.com
Twitter: @SkiLouise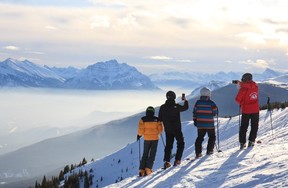 MARMOT BASIN
Adult lift ticket: $125
Opening date: Nov. 10
What's new: Marmot Basin has added some seriously amazing upgrades to its terrain in recent seasons.
Mountain Collective: Not everyone is going to make the drive to Jasper multiple times in a season, but even if you're planning on staying closer to home and only doing a weekend at Marmot Basin, the Mountain Collective Pass is worth a look. The pass goes for US$599 and gets you two days of skiing at 25 different resorts around the world. That includes Marmot, but also gets you two days at resorts a little closer to Calgary, including Sunshine, Lake Louise, Norquay, Panorama, Revelstoke and Sun Peaks.
Article content
Online: www.skimarmot.com
Twitter: @marmotbasin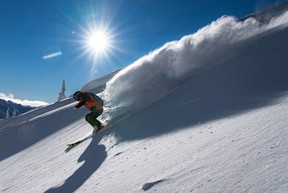 BRITISH COLUMBIA
KICKING HORSE
Adult lift ticket:  $143.10 (discount for pre-purchase)
Opening date: Dec. 9
Best of the best: There's no bigger freeriding competition in North America than the annual Freeride World Tour stop at Kicking Horse. In 2023, the event is set for Jan. 13-18 and will bring the world's best big mountain skiers to some of the most challenging terrain on the continent. There are a bunch of other freeskiing and freeriding competitions throughout the season for those of us who might not be quite at the level of the Freeride World Tour.
Try them all: Resorts of the Canadian Rockies owns Kicking Horse, Fernie, Kimberley and Nakiska. Its RCR Rockies Card is perfect for skiers and snowboarders who want to explore all four resorts this winter. For $129.95, it gets you your first, fourth and seventh days free at any of the RCR resorts, as well as up to $40 off on other visits.
Article content
Online: www.kickinghorseresort.com
Twitter: @KickingHorseMTN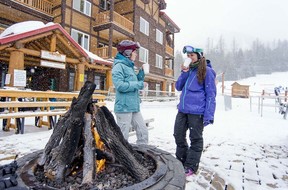 FERNIE
Adult lift ticket: $143.10 (discounts for pre-purchase)
Opening date: Dec. 3
Looking good: The Lizard Creek Lodge has long been one of the best ski-in, ski-out destinations in the region. This summer, Fernie refurbished the lodge, making it even better. Every room has been redone, and you've still got the heated pool and hot tub to keep you warm while you're only feet from a lift. The Ice Bar has re-opened, as well.
Ever improving: Fernie may be famous for its deep powder, but it's also meticulous with grooming. The resort added new cats for its groomed runs this season and did glading work over the summer. That means there will be a new gladed area opening this winter.
Article content
Online: www.skifernie.com
Twitter: @SkiFernie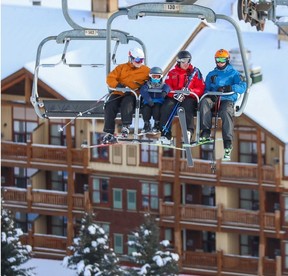 KIMBERLEY
Adult lift ticket: $116.10 (discounts for pre-purchase)
Opening date: Dec. 16
Comeback story: Last year, Kimberley was the victim of an arson attack that destroyed its main chairlift, the North Star Quad. The resort did the best it could to keep skiers and snowboarders on the mountain, but it was a brutal break for everyone in the community. There's good news, though, as Kimberley has made significant progress rebuilding the quad and all indications are that it will be operational in time for the start of the season.
Deals: This is true of all the Resorts of the Canadian Rockies properties, but if you're looking to visit Kimberley, you can get a solid discount if you book your lift ticket online and in advance. There are savings of up to 20 per cent if you book more than 14 days before your day on the mountain and up to 10 per cent if you book between two and 13 days in advance.
Article content
Online: www.skikimberley.com
Twitter: @SkiKimberley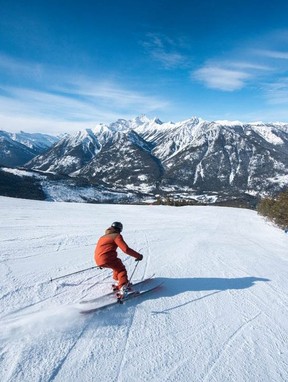 PANORAMA
Adult lift ticket: $149
Opening date: Dec. 9
Stay in style: Panorama went all-out renovating and rejuvenating its ski-in, ski-out accommodations this year with $8.5 million in work on The Approach Hotel. Literally seconds away from the Mile 1 Express chairlift, the hotel is smack in the centre of the resort and features food, hot tubs, a café, two bars and all the modern amenities a guest could hope for.
Go big: A few years back, Panorama unveiled Monster X, a 12-passenger cat that took skiers and snowboarders up to some of its gnarliest terrain. This year, they've added a second cat to the mix – they're calling them Jekyll and Hyde – making it easier for more people to access Taynton Bowl.
Article content
Online: www.panoramaresort.com
Twitter: @panoramaresort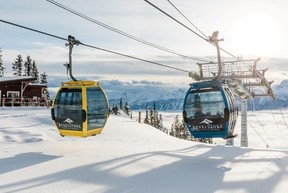 REVELSTOKE
Adult lift ticket: $159
Opening date: Dec. 3
Natural Selection: The Natural Selection Tour is bringing 24 of the world's top snowboarders to Revelstoke for one of the most insane, dynamic competitions the sport has to offer. The event is set for March 4 and will be live-streamed globally. It's an opportunity to see some of the top athletes in the sport in one of the world's most diverse, challenging, powder-filled terrain.
Pass it up: If you've got the travel bug and want to explore as many resorts as possible this winter, the IKON Pass may be for you. The pass goes for US$1,229 and gets you unlimited access at 14 destinations, as well as up to seven days at 39 other ski and snowboard areas – including Revelstoke, Sunshine, Lake Louise, Panorama and a handful of others in the region – around North America and the world.
Article content
Online: www.revelstokemountainresort.com
Twitter: @revelstokemtn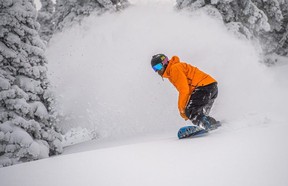 BIG WHITE
Adult lift ticket: $124 weekday, $149 weekend
Opening date: Nov. 17
What's new: Big White has put a tonne of work into quietly improving its on-mountain product this season. They expanded their rental shop, added two new grooming machines and added 16 new cabins to Lara's gondola. Night skiing is back, too, as are skating and tubing for visitors who might not want to spend their visit racing down the side of a mountain.
Save early: Realistically, most Calgarians aren't going to Big White for a single day. They're going to need a place to stay. For anyone ready to book their vacation sooner rather than later, Big White is offering 25 per cent off accommodation rates for anyone who books by Dec. 17.
Article content
Online: www.bigwhite.com
Twitter: @BigWhite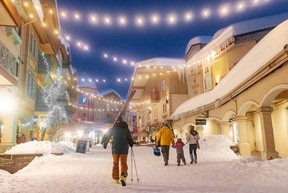 SUN PEAKS
Adult lift ticket: $149
Opening date: Nov. 19
The more, the merrier: Sun Peaks is Canada's second-biggest ski and snowboard area, so there's more to explore than anyone can do in a single day. If you're planning on more than one day on the mountain, an Alpine Peaks Card offers serious savings. If you pre-load the card with three days of skiing, you save 25 per cent off the window rate for lift tickets and you can save 35 per cent if you pre-load for five days.
Save when you stay: If you're planning a week-long ski vacation, it's worth checking out some of the deals Sun Peaks has on offer right now. The resort is knocking one night off the total cost of a seven-night stay at some of its top slopeside properties, including condos and townhomes.
Article content
Online: www.sunpeaksresort.com
Twitter: @SunPeaksResort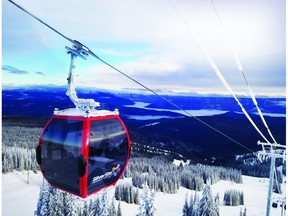 SILVERSTAR
Adult lift ticket: $159
Opening date: Nov. 18
What's new: If you've ever been to Silver Star, you'll know it has arguably the most charming mid-mountain village you're likely to find anywhere in the Rockies. The resort is currently offering some nice deals on accommodation for people who book their ski/snowboard vacations early, including up to 20 per cent off on stays in March and April.
Keep an eye out: Before the pandemic, Silver Star's Seismic Festival emerged as a must-attend event in Vernon, B.C. The resort is bringing the festival back in mid-March – final dates will be announced soon – and will feature everything from ski and snowboard competitions, to live music and art showcases and plenty of food and win.
Article content
Online: www.skisilverstar.com
Twitter: @silverstarMR

WHISTLER BLACKCOMB
Adult lift ticket: $199
Opening date: Nov. 24
Buy early: Whistler is prioritizing the guest experience this winter by trying to reduce crowds and limiting the number of lift tickets it sells for each day of the season. That means that if you're planning on visiting the resort on peak days, you're going to want to make sure you book in advance. The availability of lift tickets will be easy to check online, so it's best to avoid being disappointed at the ticket window.
Online: www.whistlerblackcomb.com
Twitter: @WhistlerBlckcmb