Article content
Golf influencer Paige Spiranac is moving outside her lane with ratings of which sports athletes are the hardest partiers.
Article content
And surprise, it isn't duffers.
Article content
Spiranac, 29, a former golf pro herself, says hockey players are the hardest partiers in the world of professional sports. She gives NHL stars a 10/10 when it comes to merry-making.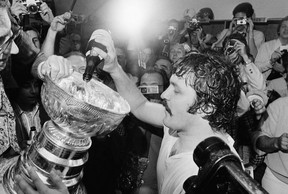 "Hockey players are just built different. These guys are absolutely insane," Spiranac said. "They will go into a game, get their two front teeth knocked out, and then get completely s***faced and do it all over the next day. And the next day.
Article content
"They're in a league of their own."
The golf glamor puss started musing on the topic on her podcast. What inspired her was a comment made following the recent President's Cup.
"Kevin Kisner said it was one of the most talented groups of guys he's ever seen on the golf course and one of the worst groups of partiers that he's ever been around," Spiranac said. "So I'm going to rate each sport and how hard I think they party."
Article content
She took Kisner to task on his impressions of the buttoned-down world of golf, though. Spiranac cool golf pros 7.6 out of 10 on the fun scale.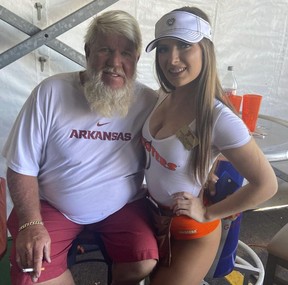 "I'm going to disagree with Kisner here. I'd like to see any athlete try to out-drink John Daly," she said.
"It wouldn't end well for them. And fun fact, Xander Schauffele and I went to the same college and he had the party house and your girl got white girl wasted maybe once or twice."
Surprisingly, at the bottom of the influencer's list are NBA players. She gives them a low-ranking 3.2 out of 10.
"They're like reformed party girls. They used to get after it and now they like a nice glass of wine," she joked.
MLB stars, though, are right up there with their brothers in the NHL. They get a respectable 8.2 on the party front.
RECOMMENDED VIDEO
"I have never seen someone throw back beers like I have some of these baseball players. It's quite impressive. And back in college, they had the best jungle juice around," Spiranac said.
Also ranking high are the combatants of the NFL, who score a 9 out of 10 on the Spiranac scale.
"They're not quite professional partiers, but they like to have fun," she said.
bhunter@postmedia.com
@HunterTOSun