'The material is really great and the character is stupendous'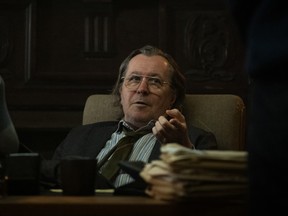 Article content
Gary Oldman hasn't been shy about saying he's ready to step away from his illustrious acting career. But as his life in front of the camera winds down, the Oscar winner has landed on one of his favorite characters: Playing the disgruntled spy boss Jackson Lamb in Apple's small-screen adaptation of Mick Herron's Slow Horses series.
Article content
In the espionage drama, which returned for its sophomore season on the streamer this week, Lamb leads a group of MI5 "f—ups" who have been put out to pasture after committing a variety of transgressions.
Article content
Instead of catching bad guys, this group spends its days doing "absolutely nothing."
With Season 2 of Slow Horses based on the novel Dead LionsOldman's slovenly veteran intelligence agent and the Slough House crew find themselves trying to unravel the murder of a former secret agent as they grapple with long-buried Cold War secrets.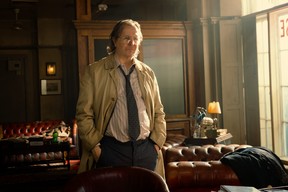 The ensemble cast also includes Kristin Scott Thomas, Jack Lowden, Saskia Reeves, Rosalind Eleazar, Christopher Chung, Freddie Fox, Chris Reilly, Samuel West, Sophie Okonedo, Aimee-Ffion Edwards, Kadiff Kirwan, and Jonathan Pryce.
Article content
"The material is really great and the character is stupendous," Oldman, 64, says in a video chat from New York City. "It's a wonderful gift to play a character like Jackson."
The British star, who has gone on to become one of the highest-grossing actors in history thanks to roles in the Harry Potter franchise, Christopher Nolan's Batman trilogy and Francis Ford Coppola's Draculasays he'll be ready to exit the stage whenever the show wraps up.
Still, retirement might be a ways off yet for the three-time Academy Awards nominee. Apple has already announced the series will adapt the books Real Tigers and Ghost Street for its third and fourth seasons.
Animated and jovial, Oldman talked about his looming curtain call and recounted the moment he knew he wanted to become an actor.
Article content
The first season of Slow Horses debuted earlier this year. What's it been like to come back and play Jackson Lamb again so soon?
"To be very honest with you, I couldn't wait to get back. We're very looked-after by Apple and we have a terrific crew and production team and the cast is a dream to work with. We've really established this company feel; it feels like a family. I feel lucky and privileged to be on the show."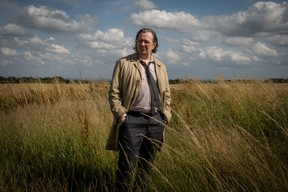 You caused a minor stir with your talk of retirement. Why is Jackson Lamb a character you could see yourself going out on?
"Well, never say never. There are probably things I would like to do. I did a day recently on Oppenheimer with Chris Nolan. He called and asked me if I would do it and I said, 'Sure.' So there are other things that will come in. But I'm looking at things — and I've had a wonderful career and successful career — and I've been working for 42 years as an actor and this is a dream project and a dream role. It satisfies me as an actor and it ticks all the boxes. If the audience wants to watch the show and the people upstairs like it and keep wanting to write the checks that keep us all on the air, then I could foresee myself doing this for the foreseeable future. I'd be quite happy doing that. So if I were to go out as it were with Jackson, I would think that would be a lovely end to what has been a long career."
Article content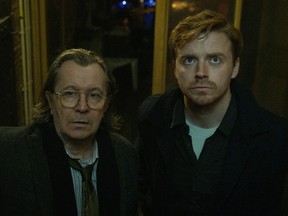 You just said you've been acting for 42 years. My wife and I loved Dracula and we were both just trying to recall if we saw that one together back in high school. You've played so many memorable parts. Which character gets the biggest reaction from people out on the street?
"I think that would be (Norman Stansfield from) The Professional — we called it Leon in Europe. Sirius Black from the Potter series is also big. That became a whole different fan base. Those are the two that really tend to recur in terms of fans approaching you. Fifth element is another one."
What made you want to become an actor? I don't think I know that story.
"I'd always been a fan of movies. But I saw Malcolm McDowell in (1971's The Raging Moon) and there was something about him that just arrested me. I was watching him in this movie and I thought, I'd really like to do that. It looked like a good job to me. I had no theatrical experience at all, but I saw this film, and I saw Malcolm and I thought, 'This is something I would like to do.' I've been incredibly blessed and lucky from making that decision and then going to drama school. From the moment I left drama school, I've been rarely out of work. I've had a really blessed time.
"By the way, Dracula turned 30 yesterday. I'll let you and your wife work out how old you were and where you saw it."
Slow Horses is streaming now on Apple TV+
mdaniell@postmedia.com
Gary Oldman and Jack Lowden dish on Apple's misfit spy thriller 'Slow Horses'

Gary Oldman on defending Winston Churchill's image