Article content
Investigators are appealing for information following the death of a Toronto-area woman in a skydiving incident in Innisfil.
Article content
The South Simcoe Police also confirmed 21-year-old Tania Pardazi Moghaddam, of Richmond Hill, was killed.
The victim was a TikTok star and a Miss Canada finalist.
Her family has released a photo to assist in this public appeal for information.
On Aug. 27, around 5:40 pm, the South Simcoe Police Service, Innisfil Fire and Rescue Service and County of Simcoe Paramedic Services responded to a skydiving incident in the area of ​​10 Sideroad and Line 4.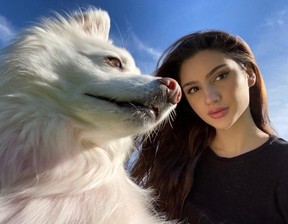 Pardazi Moghaddam was critically injured after jumping from a plane operating out of a local skydiving club. She was transported to a local hospital where she was pronounced deceased, police said.
Skydiving company SkyDive Toronto had previously released a statement describing the fatal incident: "The skydiver released a quickly rotating main parachute at a low altitude without the time/altitude required for the reserve parachute to inflate."
Article content
"The jumper was a welcomed recent addition to the skydiving community and will be missed amongst the student's new friends and fellow jumpers of Skydive Toronto Inc. The team at Skydive Toronto Inc has been profoundly affected by this accident as they have refined their student training program for over 50 years."
The investigation into her death is ongoing in conjunction with the Office of the Chief Coroner.
Anyone with information or video that can assist in the investigation is urged to call Det.-Const. Dan Raymond at 705-436-2141, ext. 1027, or Crime Stoppers anonymously at 1-800-222-TIPS (8477)..