"I was sad for my daughter when I was diagnosed, but I had to be courageous and I had to do what I had to do."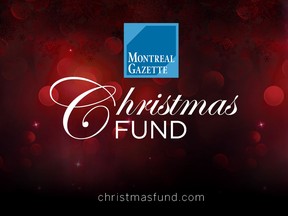 Article content
Rachel, 34, was diagnosed with leukemia at 30 and it flipped her whole world upside down.
Article content
"I had extreme fatigue, my glands were swollen and my gums were bleeding," she said. "I was sad for my daughter when I was diagnosed, but I had to be courageous and I had to do what I had to do."
Article content
Rachel had received a diploma of vocational studies in photography prior to her diagnosis.
"I had no choice but to stop working while I was in treatment," she said. "I had to stay in the hospital for weeks during treatment, too, because with leukemia, you're at great risk of infection with your red and white blood cell count. It's very dangerous."
After treatment, Rachel says, the cancer returned and she received a blood transfusion. But the cancer returned again and her doctors suggested she try an experimental treatment that could show better results, which she agreed to last year.
Article content
Since then, she's been in remission, but Rachel says it's been hard navigating the illness, being a mother and not being able to work. Both her parents have died, so she says any help is always appreciated.
"I want to go back to work one day," she said. "It will depend on what happens, but I hope I can one day. I'm feeling better, but I'm still tired, my life isn't normal, I can't work, and now I'm also having skin and intestine problems."
Rachel says the Montreal Gazette Christmas Fund will help her get her daughter something special this year.
"It helps me stress less," she said. "It will help me out a lot."
How-to help
This article is representative of the people your donations will be helping. Because of resource limitations and privacy restrictions, the Montreal Gazette cannot accept non-monetary contributions. Donations to the Christmas Fund can be made online at www.christmasfund.com. Please direct all inquiries to christmasfundinquiries@postmedia.com.
We're already breaking Christmas Fund records

Christmas Fund: Young mother has been waiting for surgery for five years

Sick kids get a front-row seat alongside paramedics for Santa Claus parade

More Christmas Fund stories