Canada Pension Plan Investment Board pushed 35 companies to improve climate-related disclosures and practices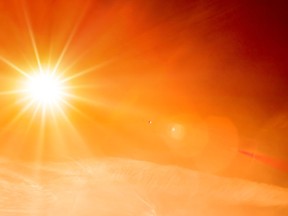 Article content
The Canada Pension Plan Investment Board, which invests on behalf of the country's CPP pension scheme, used its influence as a major institutional investor to push 35 companies to make "material" commitments and improvements to climate-related disclosures and practices in the past year, according to its latest report on sustainability investing made public Wednesday.
Article content
Officials at Canada's largest pension voted against 65 directors at 35 companies where they "concluded the board failed to demonstrate adequate consideration of physical and transition related impacts from climate change," the report said.
Article content
CPPIB, which invests in public and private companies including direct investments, voted in favor of climate-related shareholder proposals that deeper sought disclosures on topics such as operational emissions management, asset portfolio resilience and public policy, the report said.
Article content
Richard Manley, managing director and head of sustainable investing at CPP Investments, said the approach with public companies in the portfolio is to articulate clearly how the Canadian pension believes sustainability-related factors should be integrated to inform strategy and enhance returns or reduce risks in the business.
Article content
"As a global investor, we proactively identify dynamic and emerging material business risks and opportunities and seek solutions to reduce or capture their potential within portfolio companies and align incentives," he said in a statement.
The Canadian pension also expanded its voting practice of pushing for more female representation on boards of directors by including South Africa and New Zealand.
"We expect to apply a… 30 per cent threshold to more countries and markets in the next few years including in emerging markets," the report said.
For CPPIB, which has a mandate to maximize investment returns "without undue risk of loss" and had net assets of $523 billion at the end of June, sustainable investing means following the objectives set out in its governing legislation against the backdrop of escalating climate risk , the report said. This includes looking for opportunities presented by the transition to a greener economy and towards net zero emissions targets set by companies, investors and government.
Article content
"Maximizing the long-term value of a business today requires boards and executives to anticipate and manage a highly dynamic environment," said John Graham, chief executive of CPP Investments. "Our sustainable investing approach helps to protect the retirement savings of the nation's workforce."
In February 2022, CPPIB committed to ensure its portfolio and operations are net zero of greenhouse gas emissions by 2050. On Wednesday, pension management officials reiterated that they plan to do this by continuing to invest in companies across all industries "that are driving and demonstrating carbon-reduction innovations" and practices CPPIB believes will lead to "enhanced risk-adjusted returns."
Article content
Former CPPIB CEO Mark Machin launches private capital platform

CPPIB breaks winning streak with $23-billion loss amid 'market turbulence'

Faltering tech markets don't bother CPPIB's new equity growth team
Shortly after Graham took over as CEO last year, he said CPPIB had no plans to institute a blanket divestment of oil and gas assets during his tenure, in part because he believes science will find solutions to many of the issues that have made environmentalists and some investors question such holdings.
"Simple divestment is essentially a short on human ingenuity," he said in April 2021, adding that there are "incredibly bright, talented" scientists and engineers in the oil and gas industry.
By contrast, Quebec's Caisse de dépôt et placement du Québec has committed to divest all its oil production assets by the end of this year. When this was announced in the fall of 2021, the assets were valued at $3.9 billion.
• Email: bshecter@postmedia.com | Twitter: BatPost
Listen to Down to Business for in-depth discussions and insights into the latest in Canadian business, available wherever you get your podcasts. Check out the latest episode below: